Welcome to the web site of the 16th FACS meeting
The Symposium associated with the 16th meeting of the French-American Chemical Society will take place in Santa Barbara, the "American Riviera", located in southern California.

A bit of history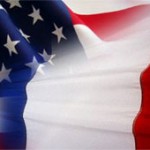 These meetings originated in Paris in 1986 in a friendly and informal setting to encourage maximum interaction between participants of both countries. A number of famous chemists, coming from the US and France, participated and exchanged ideas with great enthusiasm. They appreciated the high quality and interactive nature of this meeting.
Throughout all the following meetings, the very high calibre of scientific scholarship intended by the founders, Pierre Potier and E. J. Corey has been maintained and this 16th edition will be no exception.
A unique environment

Spending time together in this special location allows for extensive scientific discussion and exchange, generates new opportunities for interactions between attendees from academia and industry worldwide.
The traditional mix of more established and younger scientists from both universities as well as industrial labs has been an essential element in the success of this meeting which, hopefully, will continue for many years to come.
This year, again, we welcome participation by students from laboratories throughout the world.
Bruce Lipshutz, Robert Dodd and Jean Suffert