Welcome to the web site of the 18th FACS meeting
The 18th Meeting of the French-American Chemical Society will be held in the historic city of Charleston, South Carolina, U.S.A. Our meeting venue will be The Emmeline, a newly renovated Hilton property located in the Historic District.

More details to come soon.
The Chairmen: David Williams, Marc Snapper, Nicolas Blanchard, Vincent Gandon

A bit of history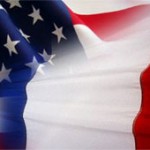 The French American Chemical Society (FACS) is a completely volunteer, non-profit organization that was informally established in 1986 by Pr. E. J. Corey (Harvard University Professor and Nobel Prize recipient) and the late Dr. Pierre Potier (Director of the Institute of Natural Products Chemistry in Gif-sur-Yvette, France) to promote organic chemistry in its broadest sense and also the scientific interactions between France, United States and Canada. Both the academic and the industrial communities from France and the USA are concerned by the main event of the FACS: the FACS Symposium, held every two years alternately in the two countries.