Welcome to the web site of the 17th FACS meeting
The Symposium associated with the 17th meeting of the French-American Chemical Society has taken place in Orléans, located in the heart of the vallée de la Loire sector between Sully-sur-Loire and Chalonnes-sur-Loire, which is inscribed by UNESCO as a World Heritage Site.

A bit of history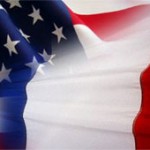 The French American Chemical Society (FACS) is a completely volunteer, non-profit organization that was informally established in 1986 by Pr. E. J. Corey (Harvard University Professor and Nobel Prize recipient) and the late Dr. Pierre Potier (Director of the Institute of Natural Products Chemistry in Gif-sur-Yvette, France) to promote organic chemistry in its broadest sense and also the scientific interactions between France, United States and Canada. Both the academic and the industrial communities from France and the USA are concerned by the main event of the FACS: the FACS Symposium, held every two years alternately in the two countries.

The first edition of the FACS Symposium was held in Paris in 1989 in a friendly and informal ambiance in order to encourage the maximum interaction between the participants of both countries. A number of famous chemists, coming from the US and France, participated and exchanged ideas with great enthusiasm. They appreciated the high quality and interactive nature of this meeting. Throughout all the following meetings, the very high standard of scientific scholarship intended the founders has been maintained and this 17th edition was no exception.


Congratulations to the winners of the different prizes

During the symposium different prizes have been awarded in recognition of the high quality of the presentation (oral and poster) made by some of the attendees. Unfortunately we have not been able to highlight all the participants and the choice has been difficult to make as the level of all of them was very high.
Best oral communication awards:
Thieme Price went to Dr. Marie-Aude Hiebel from Uni Orléans (France)
Wavefunction Price went to Dr. Mary Watson from Uni Delaware (USA)

Best poster awards:
Thieme Prizes went to:

Dr. Susannah Coote from Uni Lancaster (UK)

Dr. Vincent Bizet from Uni Strasbourg & UHA (France)

ACS Prizes went to:

Dr. Jennifer Roizen from Duke Uni (USA)
Augustina Jozeliunaite from Vilnius Uni (Lithuania)
Ghada Asskar from Uni Paris-Est (France)
Thibaut Courant from Uni Rouen (France)

Nicolas Blanchard, Marc Snapper, Jean Suffert & David Williams